Our Design Process In 6 Simple Steps
Every project is different, and our way of doing things works well. We'll adjust our approach based on your project's needs, using the steps that make sense.
Communication Your Way
Meetings At Your Fingertips
At Berry Web Designs, we think good communication is key for your project's success. We've used many different meeting and video platforms over the years. You can pick the one you like, and we'll be there!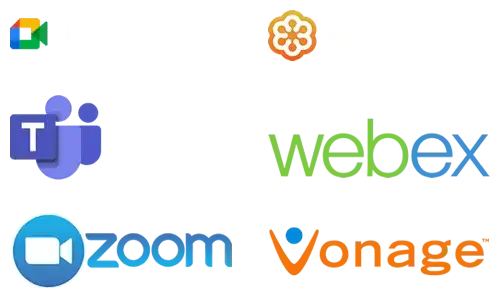 Berry Web Designs is focused on doing excellent work in project design, development, and service. Here are some of the industry-standard applications we use every day to get the job done efficiently and on time: