Our Design Process In 6 Simple Steps
While every project is different, we've found the following process to be effective and depending on the scope of your project, we'll employ some or all of these steps throughout, as necessary.
Communication Your Way
Meetings At Your Fingertips
At Berry Web Designs, we believe communication is critical to the success of the development and maintenance of your project. We've had a lot of experiences over the years with many different meeting, conferencing and video platforms. Here are just a few of the many options available, though you are free to choose your own. We'll meet you there!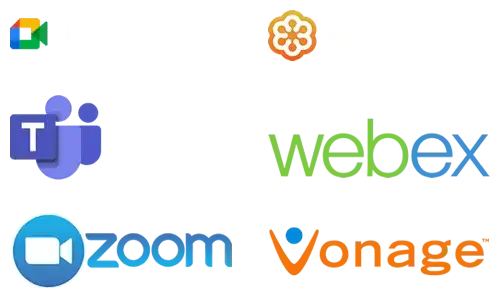 Berry Web Designs aims to deliver excellence at every stage of project design, development and service and finish on time with top level efficiency and dedication. Here are some of the industry standard application suites we use daily.